MORE THAN THIRTY YEARS OF EXPERIENCE IN THE FIELD OF INDUSTRIAL AUTOMATION
---
Our work includes, first of all, an analysis of the process on which we are going to project and implement the control panel board and the installation. We develop control PLC software in-house, which can be integrated to all brands.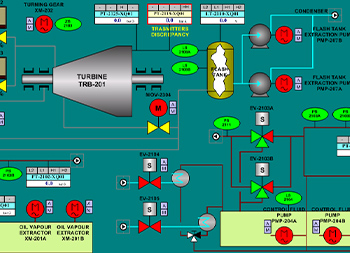 We don't expect our clients to have logical installation schemes, because thanks to the experience we have acquired over the years, we are able to develop industrial automations directly from the industrial process or machine that needs regulating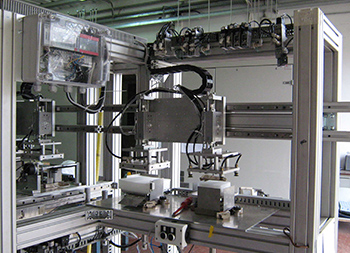 We at BTB take care of engineering design, software development, implementation and factory testing process, with our own dynamic simulator, of PLC control systems for non-hazardous areas, turnkey pneumatic and hydraulic control systems.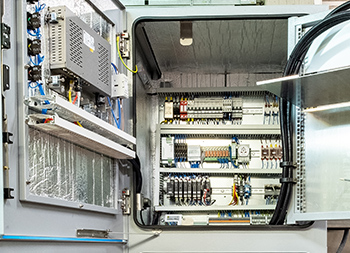 For the past twenty years we have been managing turnkey projects to implement and install control systems for hazardous areas, up to their certification complying with all European and international legislative requirements.
ELECTRICAL AND MECHANICAL
INSTALLATIONS
Each electrical or mechanical installation project is managed by a team of professionals closely collaborating with one in-house contact person for the client. We at BTB handle declarations of conformity for both civil and industrial installations.
SPECIAL
SYSTEMS
We provide turnkey special systems, agreeing on exact deadlines and taking care of every service: from fire protection equipment, to video surveillance, to intrusion detection systems, giving the possibility of one human-machine interface encompassing several installations.
PHOTOVOLTAIC
INSTALLATIONS
At BTB we offer a 'turnkey' photovoltaic installation project, including everything from site inspections all the way to the connection to the grid, with guaranteed assistance and maintenance. Thanks to the high-quality of the materials we use, our installations are long-lasting and safe, with fully certified structures.
MACHINE
INSTRUMENTATIONS
We equip machines with everything you might need: according to the machine design, we provide the materials, carry out the work and test everything in our facilities or in our client's facilities. We take care of machine instrumentation projects both in Italy and abroad, with an entirely dedicated team of experts.
01.

All kinds of installations

Our service is targeted to all types of Oil & Gas installations, regardless of whether our system is used.
02.

Fast interventions

We intervene in less than 24 hours everywhere in the world and we provide a technical support on our premises 24/7, 365 days a year.
03.

Guaranteed local content

We guarantee a local content everywhere in the world, both for what concerns work and invoicing
04.

FSE Team

A full team of field engineers is available for every step of plant design, installation and start up.
05.

Turbine Start-up

We are specialized in starting up gas turbines (Dresser, Alstom, Siemens, etc.) and steam turbines (Elliot, Siemens, etc.).
06.

Compressor Start-up

We start up any type of centrifugal and reciprocating compressors.
BTB WORLD
Our company is made up of technicians and engineers always on the field; our company grew in construction sites and is ready to find a comprehensive solution - and not mere integrations, for all your needs.
(+39) 055 9789265
Technical support 24/7, 365 days a year